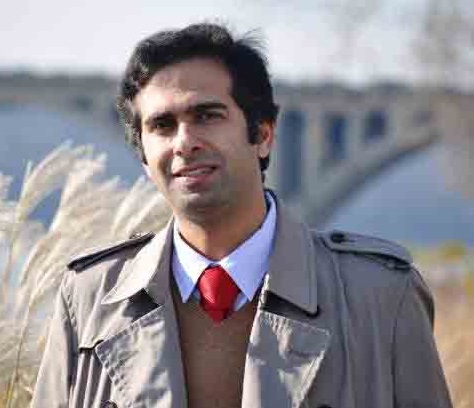 Iman Tavassoly
Postdoctoral Fellew
In Dr. R. Ivengar's Laboratory
Icahn School of Medicine at Mount Sanai
New York, NY 10029
Email: tavassoly@vt.edu
Tel:

212-659-1707 (Dr. R. Ivengar)
Link to
Iman at School of Medicine at Mount Sanai
Previous position at Virginia Tech: PhD student 2009-2013.
Current Research Interests
My research interests include systems biology of complex diseases, oncology and cancer biology and development of quantitative experimental methods for systems biology. My current research focuses on dynamical model of autophagy and its interplay with apoptosis in cancer cells. I have built a mathematical model for autophagy and I have been working on the development of quantitative methods to detect dynamical aspects of autophagic response in cancer cells.
Education
| | | |
| --- | --- | --- |
| MD | 1999-2007 | Mazandaran University of Medical Sciences, IRAN. |
| Diploma | 1995-1999 | Mathematics and Biology, National Organization for Development of the Exceptional Talents (NODET), Shiraz, IRAN. |
Professional Experiences
| | | |
| --- | --- | --- |
| Jun 2011-Jan 2012 | Visiting Graduate Student | Georgetown University Medical Center |
| Spring 2011 | Pharmaceutical Bioinformatics Course | Uppsala University, Sweden |
| May 2011 | Quantitative Fluorescence Microscopy Training Course | Mount Desert Island Biological Laboratory |
| Spring 2011 | PhosphoFlow/Immune Monitoring Training Course | Stanford University |
| Dec 2010-Jan 2011 | Visiting Graduate Student | Department of Systems Biology, Harvard Medical School |
| May - Aug 2010 | Visiting Graduate Student | Georgetown University Medical Center |
| 2007-2008 | Family Physician | Iran |
| Summer 2006 | International Summer School of Oncology | The University Medical Center Groningen, The Netherlands |
| Jun 2005 | ISCOMS Research Fellow | The University Medical Center Groningen, The Netherlands |
| Jun 2005 | Workshop Organizer (Chaos and Fractals in Biological Systems) | ISCOMS, Groningen University Medical Center, The Netherlands |
Publications
Personal
Iman is from Shiraz, Iran. He joined GBCB program in 2009 after receiving a Transdisciplinary Team Science Fellowship from Virginia Bioinformatics Institute and he was selected as Virginia Tech Outstanding Interdisciplinary Doctoral Student in 2012. Besides science and medicine, he works in different aspects of the arts including photography. He graduated from Iranian Youth Cinema Society (IYCS) in independent film-making and professional photography in 2004. His photos have been published in New England Journal of Medicine and Photojournalism Blog of The New York Times (A Visual Time Capsule Project). He has been awarded two times in Virginia Tech photography contests. In his free time he plays flute and does painting. He has been a freelance poet and blogger for more than 10 years. He is interested in philosophy and psychology and his recent studies have been on philosophy of language, Jungian Psychology and Rumi's mystical poetries.
For his CV and details of his research activities, please visit his Personal Home Page.