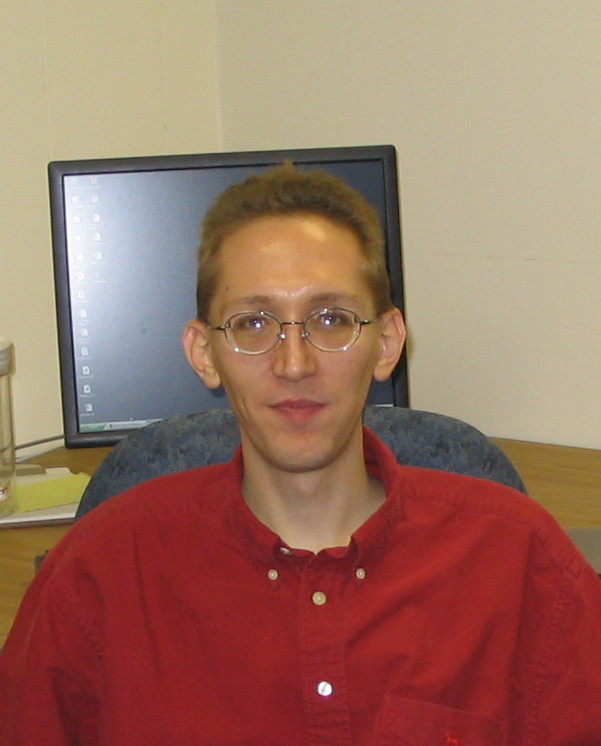 <!-picture-->
Education
| | | |
| --- | --- | --- |
| Ph.D. | 2005 | Virginia Tech, Blacksburg, VA, Computer Science and Application. |
| M.S. | 2001 | Virginia Tech, Blacksburg, VA, Mathematics and Computer Science. |
| B.S. | 1999 | Virginia Tech, Blacksburg, VA, majors in Mathematics and Computer Science, minor in English Literature. |
Publications
, Chen, K. C., Shaffer, C. A., Tyson, J. J. and Watson, L. T. (2006). Computer evaluation of network dynamics models with application to cell cycle control in budding yeast. IEE Proc Syst Biol (Stevenage) 153:13-21.
, Shaffer, C.A., Ramakrishnan, N., Vass, M.T., and Watson, L.T. (2003). Improving the development process for eukaryotic cell cycle models with a modeling support environment. Simulation. 79:674-688.
, Schaffer, C. A., and Watson, L. T. (2005). Building modeling tools that support verification, validation, and testing for domain expert. Preceedings of th 2005 Winter Simulation Conference. p. 419-426 : Society for Computer Simulation International. M. E. Kuhl, N. M. Steiger, F. B. Armstrong, and J. A. Joines, eds.