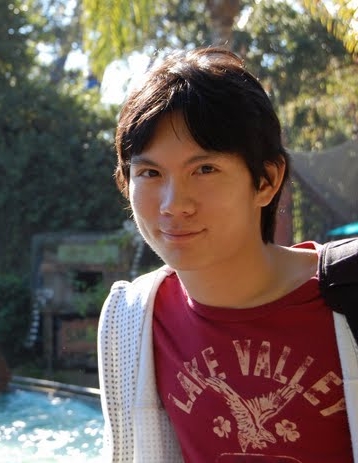 Teeraphan Laomettachit (Oak)
Researcher/Lecturer
Bioiformatics and Systems Biology Program
School of Bioresources and Technology
King Mongkut's University of Technology Thonburi (KMUTT)
Bangkok 10150, Thailand
Email: teeraphan.lao@kmutt.ac.th
Tel: +02-470-7572
(from US, dial 011-66-2-4707572)
Link to Oak at KMUTT
Profile in Google Scholar
Previous position at VT: PhD student, 2006-11.
Research Pages:
Tyson Lab
Current Research Interests
Mathematical modeling has become increasingly popular as a tool to study regulatory interactions within gene-protein networks. From the modeler's perspective, a challenge arises in the process of building a mathematical model: the same regulatory network can be translated into different types of models at different levels of detail, and the modeler must choose an appropriate level to describe the network. My research involves developing a new modeling approach that classifies components in the networks into three classes of variables, which are described by different rate laws. These three classes serve as "building blocks" that can be connected to build a complex regulatory network. Our approach combines the best features of different types of models, and we demonstrate its utility by applying it to the budding yeast cell cycle.
Education
| | | |
| --- | --- | --- |
| Ph.D. | 2011 | Virginia Tech, Genomics, Bioinformatics and Computational Biology. |
| B.Sc. | 2005 | Chulalongkorn University (Thailand), Biology |
Publications
Personal
Oak was born in Bangkok, Thailand to his parents, Suthep and Supanee Laomettachit. He has an elder brother, now working as a computer engineer in Thailand. Oak enjoys playing soccer and other sports. His favorite soccer team is Middlesbrough. After graduating, he will work as a faculty at King Mongkut's University of Technology Thonburi, Thailand.