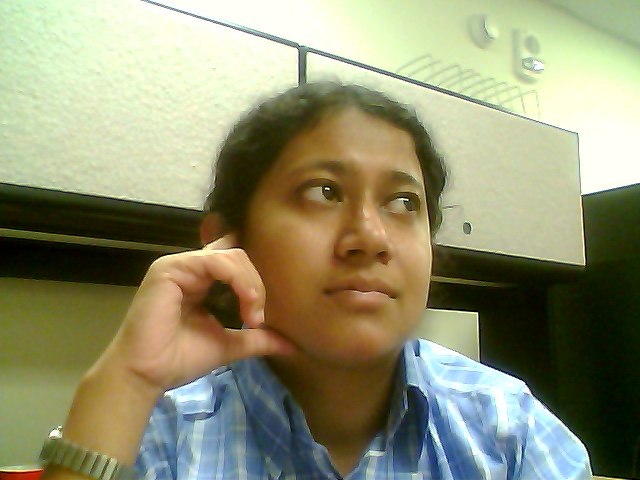 <!-picture-->
Umme Juka Mobassera
Graduate Student (GBCB Program)
Department of Biological Sciences
Virginia Tech
Blacksburg, VA 24061-0406
Email: mobassera@vt.edu
Tel:

540-231-5958
Fax:

540-231-9307
Research Pages:
Tyson Lab
JigCell
Current Research Interests
I am currently working on the JigCell Project. I am exploring to improve the 'Model-Builder' and 'Aggregation Connector' to give a better platform for modeling and for simulating various types of multistate and multispecies reactions.
Being the eldest daughter of medical doctor parents, I always possess a great captivation for biological science. With my academic background in computational science and fascination to life science, I want to tie up the two areas of sciences by applying the techniques of one field to solve the problems of the other. I am interested in modeling based on cell biology, specially for the application in drug design. Besides I have growing interests in DNA sequencing and comparative genomics.
Education
M.S.
2011
Virginia Tech, Computer Sciences. Thesis title: Extending Regulatory Network modeling with Multistate Species.
B.Sc.
2004
Bangladesh University of Science & Technology, Bangladesh,
majors in Computer Science and Engineering.
Professional Experience
For a detailed description of Umme' professional experience, please see her Curriculum Vitae.
Publications
Personal
I love to pass my free time with my dearest family members; specially now, in chatting, playing with my 2 years old son Maheer. I also like to read classic novels/poems, chronicles and journals on secrets & mysteries of nature. I have a dream to work for the poor children; at present trying to be involved in some online volunteering activities to work for the child victims, at least in a small extent.